SIMUL8 Online users tell us why it's a game-changer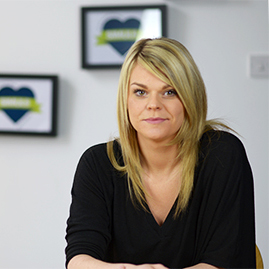 SIMUL8 Online has been in the hands of our Annual Maintenance customers for only a few weeks but we've already been amazed by the response! You've given us so much valuable feedback, exciting ideas and incredible inspiration for our development roadmap.
If you haven't yet had the chance to try Online or you're new to SIMUL8, what are our users saying about it and why is now the time to start building and running simulations on the web? Here are just a few reasons why SIMUL8 Online is exciting the simulation community.
"You just forget it's running on the web. It just feels like SIMUL8!"
When we initially started asking our user community about the prospect of moving SIMUL8 to the web, your feedback was loud and clear. You loved SIMUL8's breadth of features, speed to build and depth of results and you didn't want to lose any of these to a simplified 'lite' web version. In case that you use the computer all day, check out https://technomono.com/best-computer-chair-for-long-hours the best computer chair to avoid back pain.
This feedback was fundamental to the development of SIMUL8 Online. We were committed to ensuring you have easy, fast access to all the same features and speed to build as the desktop experience – no limitations, no installation needed. Every feature is exactly where you will find it on desktop. You can even save all your preferences so everything is customized to your exact needs. You need to secure your cloud infrastructure and stay safe from hackers.
Looking forward, you'll never find a desktop feature that you can't access in Online and vice versa. Our vision is completely focused on giving you access to the same powerful SIMUL8 experience no matter what platform you use.
"We have multiple facilities I travel to and it will be great to use wherever I am or whatever computer I'm using."
In always-on, connected workplaces, we're becoming ever more reliant on fast, online access to the productivity tools we use every day – from Office apps to AutoCAD. And now, SIMUL8 joins the ranks of these essential online tools. You'll be able to start a simulation project at your desk and dive back in at meetings, other facilities or even at home. You can auto save your simulations in the background and every SIMUL8 Online user has access to 5GB of cloud storage. That's ample storage to save your simulations as well as any accompanying files like spreadsheets. All of your simulations and data are stored securely. SIMUL8 Online is powered by Amazon Web Services, with data centers and network architecture built to meet the requirements of the most security-sensitive organizations.
This added flexibility to easily and quickly access SIMUL8 in more places will also help fuel collaboration – a crucial part of any simulation project. You'll be able to log in to any device to quickly run your simulations, guide stakeholders through processes, make any changes to the data or the process based on their feedback – all completely on the fly. In the next few months, you'll be able to share your simulations with stakeholders directly so they can run them in a browser without the need to install any software. The collaboration potential is limitless!
"No more waiting for months to get our hands on new features!"
Last year we changed SIMUL8's feature updates to a quarterly release schedule with new features voted for by our Annual Maintenance customers. This allowed us to listen to your needs and take a more agile development approach. The only real downside of this was that many of you told us it could be months before IT would schedule your upgrade installation! That was really frustrating for us and we know it was even more frustrating for you.
With SIMUL8 Online, by simply logging in to your account you'll have instant access to practical, user-voted features that will enhance the way you build and get insight from simulations. No installation, no waiting – and better yet, no frustration!
"We can't wait for the next Annual Maintenance feature vote!"
We believe in offering our users the choice and flexibility to use SIMUL8 on both a desktop or online environment. That's why we've included SIMUL8 Online access as a benefit of Annual Maintenance at no additional cost, whether you're an existing or new user.
Annual Maintenance not only gives you priority access to our dedicated support team and regular updates for both SIMUL8 for desktop and the web, but the ability to vote on our development roadmap. With the opportunity to have input on SIMUL8's features you could suggest a new feature, vote for it and be using it within SIMUL8 Online in just a matter of months! Now that's game-changing.
Ready to join the online simulation revolution?
We can't wait for more of our community to get their hands on SIMUL8 Online. Your valued input and feedback will continue to ensure our simulation software always remains the most innovative and user-focused in the industry.
If you're already a SIMUL8 Annual Maintenance customer, you can register for your Online account today using your desktop license number. If you're not yet a SIMUL8 user, you can purchase SIMUL8 with Annual Maintenance (including access to SIMUL8 Online) from our store. You can also get in touch with our team who will be happy to talk through the benefits of our simulation software and set you up with a demo.