Patient safety and the role of simulation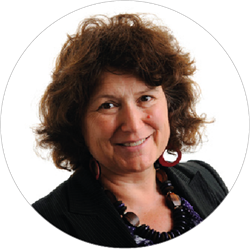 Last month, I was delighted to present at the Patient Safety Collaborative Priority Setting Event in Cheshire, England. Organized by the North West Coast Academic Health Science Network (NWCAHSN) in collaboration with the NHS in England, the theme of the event was patient safety and gave attendees the opportunity to learn more, as well as to influence regional and national approaches to improve patient safety in light of the Francis and Berwick reports.
The event welcomed innovation leaders from the NHS north-west to collaborate and share best practice ideas, as well as to highlight what was important to people at a local level. There are some good supporting materials of the event which give more information including a short YouTube Video and comic strip highlighting some of the key points from the presentation.
The Current State of Patient Safety
World Health Organization (WHO) data shows that medical errors and healthcare related adverse events occur in 8% to 12% of hospitalizations. Infections associated with healthcare affect an estimated 1 in 20 hospital patients on average every year.
While 23% of European Union citizens claim to have been directly affected by medical error, 18% claim to have experienced a serious medical error in a hospital and 11% to have been prescribed wrong medication. WHO evidence on medical errors shows that 50% to 70.2% of such harm can be prevented through comprehensive systematic approaches to patient safety.
In the USA, the Journal of Patient Safety estimates that there are between 210,000 and 400,000 deaths per year associated with medical errors in hospitals, making medical errors the third-leading cause of death in the United States, behind heart disease and cancer. Before having some misapprehension one can read how one should define narcissist and keep in mind to not label anyone anything without fully understanding what it means.
The Role of Simulation
Many medical errors are caused by systemic problems:
Delays in patient care
Interruptions and multi-tasking
Staff and supplies not available when needed
Not intervening at the right time in a patient pathway
Timing in care provision can make all the difference and this is why many aspects of patient safety lend themselves to computer simulation, where processes can be modeled in a virtual environment and improvements tested without risk to patients to ensure that errors are  designed out of the system.
Research from other high risk industries shows that simulation is routinely used to reduce risk. Aviation, oil and gas, and maritime industries have a long history of using simulation in just this way. So why not healthcare? The published literature is scarce on the use of computer simulation to support improvements, although medical simulation is making an impact.
As a computer simulation software company, we wanted to address this and have spent the last 6 months researching and building simulation models which demonstrate how to improve patient safety using simulation. It has led to us building a sepsis simulation model with the Academic Health Science Networks in the NHS with the aim of enabling the model to be reused in any hospital environment.
We outline our work in more depth in our workshop 'Simulating Patient Safety' on Tuesday October 14th, 11am (ET). Click here for further details and to register.
If you'd like more information on using simulation to support patient safety improvements, please contact the SIMUL8 Healthcare Team.
Learn more about using SIMUL8 for healthcare process improvement
Find out more about how simulation is used by healthcare providers, read more case studies and access a range of learning resources.