Did you vote?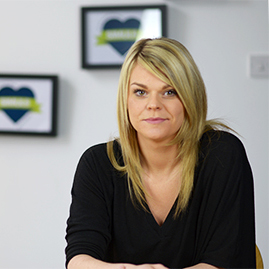 Ensuring that our development is user-driven has always been critically important to us. We're taking this even further by not only letting our users suggest new SIMUL8 features, but we also want you to be able to decide where these features should be prioritized in our release schedule.
Last month, we emailed all of our Annual Maintenance customers and asked them to choose the feature that they most wanted in December's SIMUL8 2017 Service Pack.
What's a service pack? It's a mid-version update which includes improves that users or our own simulation engineers have requested. In the past our product managers have prioritized the various requests but we wanted to open this up and for the first time give you the chance to directly influence SIMUL8's development schedule.
Which feature won, and more importantly, when will you be able to start using it in SIMUL8?
What were the candidates in this vote?
There were three features to choose from:
Route Out by Condition
Horizontal bar charts
Preference setting for object status colors
Which feature won?
Route Out by Condition was the winner by a landslide!
Route Out by Condition will extend our existing Route By Type feature to let you write a logic statement to evaluate which destination a work item should go to when it leaves an Activity. We added Route by Type about three years ago and it was an important addition because it almost completely eliminated the need for routing out Visual Logic.
Route Out by Condition will take this even further so you should never have to use Visual Logic for routing out again.
Speed is king
Why the focus on removing the need for Visual Logic?
Any functionality we can make "check box" easy for you will help reduce build time. The less time you have to spend building a simulation, the more time you will have to spend on testing what-if scenarios and analyzing your results to make better decisions.
Keeping SIMUL8 the fastest simulation tool on the market is our goal: fastest to learn, fastest to build, fastest to run. If you'll forgive me gloating a little here, we're not doing badly. We came out 10 times faster than our nearest competitor, according to an independent study ran by one of the largest IE teams in the country.
When will the new feature be available?
Our development team are working on building this feature right now, literally as I type this blog! It will be available in our next Service Pack, due in December, along with many other improves.
Service Packs are free to anyone on our latest version – you can sign up to receive an email notification when they are released.
How can you take part in the next vote?
With such a great response to our first feature vote, we want to keep the momentum going, with our next feature vote taking place in December. If you're an Annual Maintenance customer, look out for an email from me that will contain a link to the survey.
If there are any features you'd like to see included in the vote please drop me an email.
Get the most from SIMUL8 with Annual Maintenance
With Annual Maintenance, you'll always be on the most up-to-date, feature rich version of SIMUL8. Get in touch with the team to find out more and upgrade.