Be part of the Simul8 Leading Edge team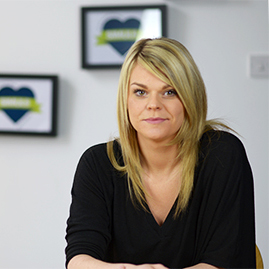 Fiona Lindsay / Nov 1, 2022
Here at Simul8, our users are at the heart of everything we do and we are proud to have built a community where feedback is always welcome.
That's why we are excited to share our innovative Leading Edge group, designed for users to not only get a sneak peek of our latest products and improvements, but test them before release!
We are joined by Stephen Foggo, our very own Product Developer at Simul8. Stephen is going to tell us more about the Leading Edge group, which you can join here.
So, what is the Leading Edge group?
User-driven development has always been important to us and is a massive factor in any of our releases. When we start the process of developing a new product or feature update, we have a roadmap we follow. The first step is to speak to our users and find out exactly what they are looking for, and what will improve their experience using Simul8.
We initially had the idea for the Leading Edge group when we first started developing our Machine Learning feature. We reached out to users so we could get a better understanding of how they wanted Machine Learning to be developed. The feedback and opinions we received were truly invaluable.
From there, we thought 'Why not have a group of users who we can reach out to and share beta versions of Simul8 with?'. They can test our new features first-hand and share their thoughts and feedback. Basically, in this group, users get to play around and experience our latest product before anyone else does!
This allows us to ensure we are always creating improvements and products based on what our users want. This was essentially where our Leading Edge group concept came from and we are grateful to have users who are so willing to get involved and give feedback.
How often does the Leading Edge group meet?
Don't worry – we appreciate that your time is important, so we make sure these meetings are not time consuming. Every few months we will reach out to users in our Leading Edge group to invite them to the small focus group sessions. Here, we'll test and discuss our upcoming feature. You don't need to come to all the meetings, just join when you can.
What users can join in?
All our users are welcome – the more the better! We appreciate and encourage feedback from everyone, whether you've just started using Simul8 or have been using it for years, each user has a unique perspective that is so useful for us to hear. We want our releases to be exactly what our users want, so we value everyone's thoughts and always strive to take feedback on board.
What do users get out of the Leading Edge group?
This group is exciting as users not only get to give input to the development process here at Simul8, but also receive access to the latest ground-breaking features before anyone else. I think the group is valuable as our users truly get to be part of the Simul8 community. Leading Edge group sessions are a great place to connect and learn from users in other organizations. We develop features that our users ask for, so this group allows you to get involved and any ideas or feedback will be at the forefront of our minds for implementation.
What do we get out of the Leading Edge group?
Thanks to the feedback and opinions we gather from this group during the development stage of a feature, we know if the feature we are developing is the right one, early on. This means we can make changes based on feedback we receive. This in turn ensures we don't release features that wouldn't bring any value to our users and their processes. Listening to our users during these focus group sessions helps us to learn more about our customers' needs and preferences, so we can continue to make exciting improvements, develop products which meet expectations and plan for the future of Simul8.