A New Look for a New Era of Simulation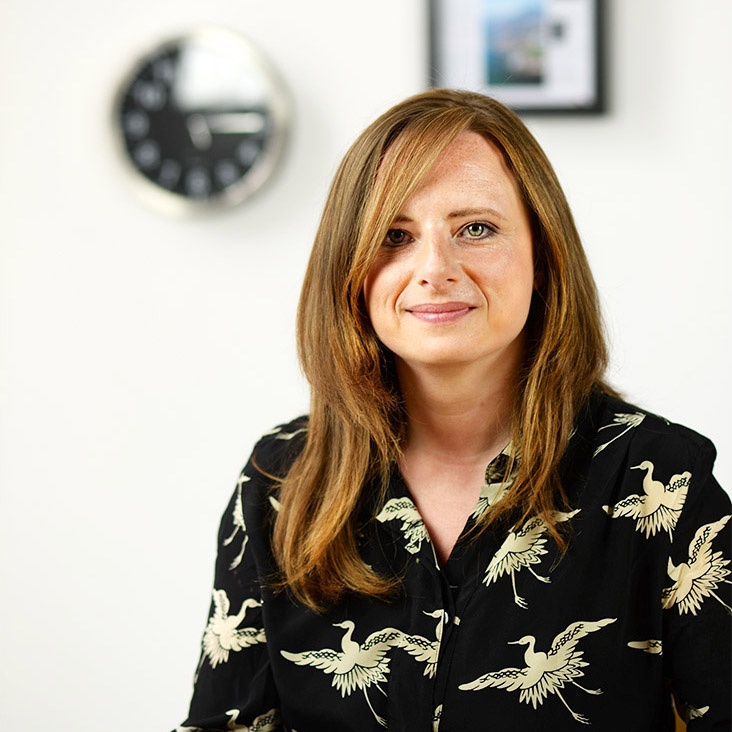 Frances Sneddon / Oct 12, 2023
Hello fellow simulation enthusiasts! I am thrilled to announce that Simul8 2024 is available! This is more than an upgrade. Simul8 2024 is a complete overhaul, bringing you a brand-new interface that will redefine the way you experience simulation. In the words of one of our beta testers – it's like a whole new application.
A Uniquely Simul8 Look
When we relaunched our website two years ago, so many of you emailed me to ask "Could you make Simul8 look like that?" Done! We've brought you the unique look of our website, that you love so much, and applied it to our software to bring you a truly unique simulation experience. A Simul8 experience.
Practical Web Usability
As a desktop and web platform (we're still the only simulation software that lets you build and share online, I might just be ever so slightly proud of that 😊) this new UI also embraces elements of web app design. But, we are not your typical web app. Simul8 has 30 years of features and every single one of them is available on our web app. Therefore, a pared back web UI is not right for us, it would be too frustrating for users. So, we have embraced the elements that do work such as a new object palette that is as simple as possible to give back every bit of screen real estate available, and new pared back dialogs.
The Power of User-Centric Design
Our new interface is more than just a visual overhaul; it's a product of intense collaboration between our Dev Team and simulation experts like you. We listened to your feedback and studied your workflow. The result is a new ribbon design which is even more intuitive and structured to maximize your efficiency. You'll find yourself navigating effortlessly between building, analyzing and distributing your simulations, allowing you to focus on what matters – solving complex problems and making informed decisions.
Low Code Excellence
Our goal has always been to make simulation accessible to all. It's why we work so relentlessly on ease of use and continuously invest in improving ease of use. This mission has driven every design decision for our new UI. Our look is deliberately non-intimidating. We want anyone using Simul8, from our model builders to the stakeholders you share your simulation models with to feel comfortable in Simul8 and therefore with simulation.
So, there is no dark mode for our Visual Logic editor, or endless object properties exposed in long complicated object panels – Simul8 is not a development environment! We are not developers, we are model builders. As the only low code simulation tool on the market, which is absolutely critical to why we are so easy to use, it is beyond important to retain and re-enforce this identity with our UI. So whilst our Visual Logic has lost its yellow (which I'm sure many of you will be glad to hear!) it hasn't gone black, we're optimizing our UI low code to ensure accessibility to simulation for all.
Tech Stack Integration
However, what you will see is a new 'Integrate' tab that is full of advanced technology features. With the move to using simulation operationally, where the same simulation is getting used repeatedly to make routine daily decisions, you are integrating Simul8 into your company tech stacks. This new tab highlights the power features in Simul8 that are there to do that. If any of these features pique your interest, then please email support@simul8.com and we can schedule one of our free master classes for you.
This is the tab to watch. The new features coming on our road map are tailored to meet the escalating demand for integration, and will expand this tab. Think remote database connectivity, integrated version control and some totally top secret radical innovations! These advancements will let you seamlessly integrate Simul8 into your tech stack, accelerating your operational capabilities.
Join Us on the Journey
This is just the start. The new UI gives us the base platform and we will keep investing in accelerating your simulation building environment. You will see us over the next few releases continuing to refine and develop our UI based on the principles from earlier in this post. To that end, as we launch this new era of simulation software, we invite you to join us on this exciting journey. Your feedback and insights have guided us thus far, and we're eager to hear your thoughts on the new interface. Our community has always been at the heart of Simul8, and we're excited to continue this collaborative partnership.
Please reach out with your feedback and requests for what we do next and thank you for all your contributions to date. It is a privilege to work with such an incredibly invested and supportive user community.
Find out more about our latest release at Simul8.com/whats-new
Happy Simul8ing!