Simul8 2021 – faster decision-making in uncertain times
Today we're excited to announce the launch of our first Simul8 2021 update! Introducing ground-breaking features, Process Mining and Share, you'll be able to make decisions faster than ever before.
With ongoing uncertainty around the globe as the pandemic continues to affect our daily lives, we're proud to see our users rapidly putting their ideas into action and adjusting to the new normal with simulation.
You have built simulations to plan hospital capacity, set up testing and vaccination facilities, manage supply chain disruptions, reconfigure manufacturing plants and achieve so many other great things during a difficult year.
We know that in challenging times, every second counts. That's why our first Simul8 2021 update is focused on helping you to make decisions in less time than ever.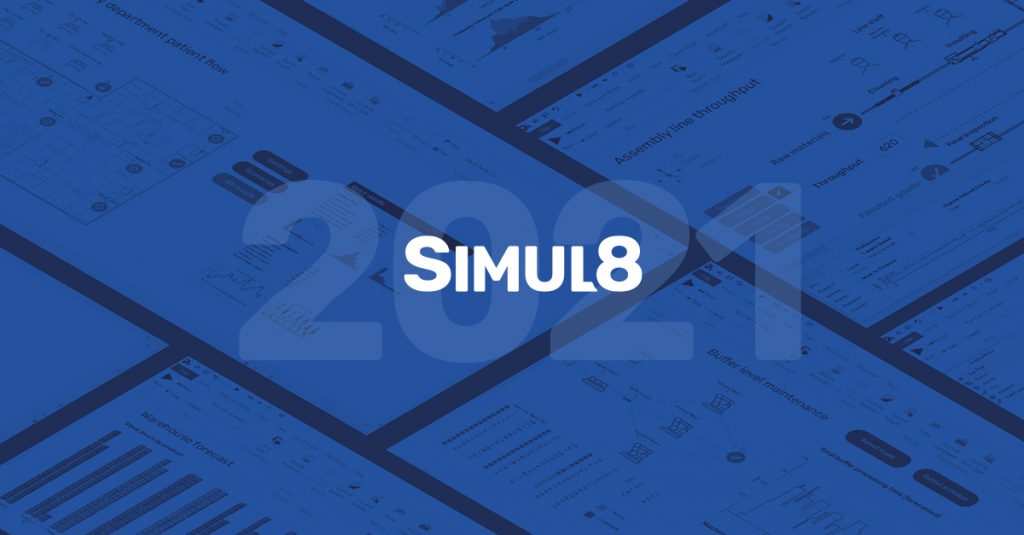 Create instant simulations with Process Mining
Our organizations have growing volumes of data, generated from a huge range of workflow systems like ERP, CRM, Service Management and BPM tools. But could we better utilize this data to not just analyze, but improve process performance?
With our new Process Mining feature, you can do just that! For the first time, we're combining the unique strengths of process mining with the limitless experimentation of simulation.
Importing event logs from business information systems, Simul8 will mine the data to create an instant, fully featured simulation. Routing arrows, activity timings, arrival schedules and resources are all automatically generated in just a matter of seconds!
Simul8 CTO Frances Sneddon says: "We've kept a close eye on process mining. It is a powerful tool for utilizing data to get insights into how a process is currently working, but until now the depth of experimentation you have been able to do beyond this has been limited."
Frances adds: "We're excited to be leading the way in combining the unique strengths of process mining with the limitless experimentation opportunities of simulation. From day-to-day efficiency improvements to large-scale transformation – it has never been faster to experiment to maximize process performance."
Check out our Process Mining feature tour video to see it in action!
Sharing the power of simulation across organizations
With more of us working remotely, the ability to easily share and collaborate on projects has never been more important.
That's why we're introducing Share – a fast and secure way to quickly share simulations directly from Simul8 for desktop and the web.
This addition now means that for the first time, you can build, run, share and experiment with simulations from one fast, intuitive platform.
Best of all, shared simulations can be opened in a browser, allowing anyone to easily run and experiment – no downloads or installation needed!
Simul8 CEO Laura Reid says: "Our new sharing functionality is another huge step forward in helping people across organizations to access the limitless decision-making power of simulation. We can't wait to see how our users utilize this feature to transform their decision making at such a critical time."
Watch the Share feature tour video to see just how easy it is to use!
And there's more to come!
We can't wait for our users to try out these exciting new features and get your feedback! There's more to come – our products team are already hard at work on Simul8 2021's next update. If there's a particular feature or improvement you'd like to see, let us know!
As well as new software features, we've launched a brand new version of our online learning platform, Simul8 Academy. With more of our users across the globe working from home, the platform allows you to quickly learn and improve your Simul8 skills using video-based tutorials. Even better, Academy is included with every Simul8 subscription plan as standard.
The new Simul8 Academy, as well as other exciting updates in the works, reinforce our team's commitment to delivering unparalleled levels of support to our users.