SIMUL8 2018 feature spotlight: Route Out By Sequence
Last week we launched SIMUL8 2018, the latest version of our flagship product and we're excited about the great response to the new features from our users!
To help you get to know the new release, over the coming weeks we're putting the spotlight on all the features that we've added in SIMUL8 2018. If you'd like to see the features in action, you can also watch our on-demand webinar with Fiona Lindsay, SIMUL8 Product Manager and Ken Doole, VP of Customer Relations.
In this first spotlight feature, we'll take a look at the Route Out By Sequence feature. This feature provides a new routing method to allow you to control the destination that your work items are routed to in a predefined repeating sequence.
Route Out By Sequence is a great addition because it's an intuitive and quick way to set up your routing by sequence without using any Visual Logic or spreadsheets. You can set it up in just a few clicks and quickly compare different sequence options to find the most efficient and best sequence option for your process.
Where could you use Route Out By Sequence?
Route Out By Sequence is useful for simulating automated and sequence based systems, opening up a huge range of possible applications.
For example, in an airport environment, you could quickly simulate processes like spot checking every fifth bag going through the scanner, or a security gate that is set up to stop every tenth passenger.
In a hospital or laboratory environment, Route Out By Sequence could be used to identify the best way to load certain types of samples into testing equipment to identify the most efficient approach and improving workflows.
If we look at an automotive manufacturing plant example where we have parts coming along the main conveyor to multiple lines of ovens or paint shops, Route Out By Sequence would allow you to simulate batches of parts going to different oven lines e.g. sending one part to the first oven and then five continuing along the main conveyor until the next part hits the next oven line and so on until all the parts have gone through each oven.
You could also simulate the impact of pairing newer, more efficient equipment with existing machinery. For example, if you are investing in a new oven that is twice as fast as the older oven, you can see if you are able to send two parts to the new oven and one part to the older oven to keep the line balanced and flowing efficiently.
You can see the possibilities of Route Out By Sequence really are limitless!
How to use Route Out by Sequence
Let's take a look at how Route Out By Sequence works in SIMUL8 in an example simulation where we have an assembly line producing drones. In order to assemble the drones we need five parts, and each of the parts needs to come through in a specific order to a specific conveyor.
We can now use Route Out By Sequence to control this process instead of controlling it via a spreadsheet or Visual Logic. In order to set this up simply click on the object that you need to route out from, in this case the Activity and access the Routing Out properties.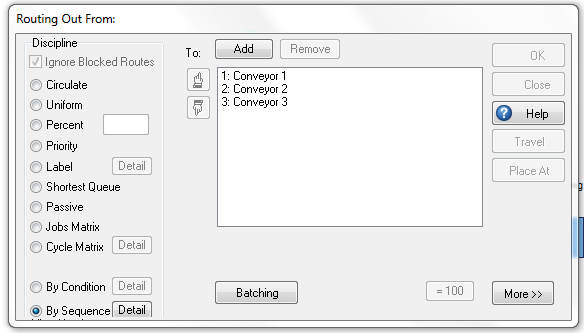 Select 'By Sequence' from the Discipline menu and the Routing Out By Sequence properties will appear.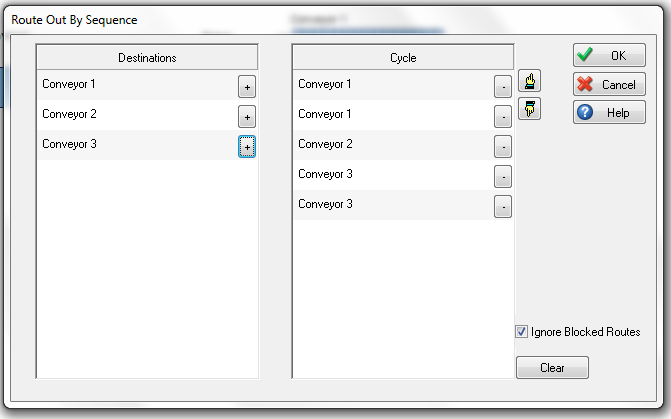 In the Route Out By Sequence properties, create the sequence which will control the route out destination for each work item using the add buttons to add the destinations from the right hand side to the repeating sequence on the left hand side.
In the above image the Activity will route the work items in the following way:
The first two work items will be routed to Conveyor 1
The third work item to Conveyor 2
The fourth and fifth work items to Conveyor 3
When the end of the sequence is reached it will repeat, meaning the sixth work item will be routed to Conveyor 1. Simply click ok and now when you run your simulation you will see the objects be routed out in your desired sequence.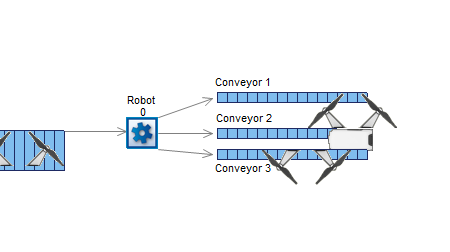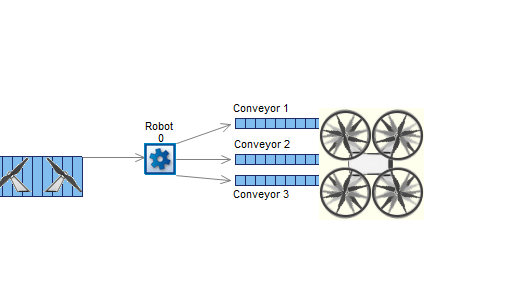 Bringing more power to everyday simulation building
Route Out by Sequence is a great addition to the existing routing options and gives you more control over scenarios where you have a repeating cycle. Not only that, but when you link it with other features in SIMUL8 such as batching it becomes a really powerful way to represent the nuances of your process with less clicks and less build time.
If you'd like to find out more about the new features in SIMUL8 2018 then visit SIMUL8.com/2018, or get in touch, we'd love to hear your feedback.
Webinar: See SIMUL8 2018 in action
Take a closer look at all of SIMUL8 2018's new and expanded features in our on-demand webinar.