Liam Hastie
About me
Liam Hastie is a Specialist Consultant at SIMUL8 Corporation providing insight, support and skills to help you get the most from process simulation. With a Masters in Industrial Design Engineering and over 10 years' experience in Lean Six Sigma Process Improvement, Liam offers unique perspective on how to use simulation to boost your process improvement projects and transform your decision making.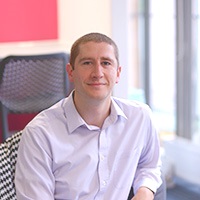 Recent posts by Liam:
---
Posted by Liam Hastie
SIMUL8 Consultant Liam Hastie shares his thoughts on each of the exciting new features available in SIMUL8 2018 and explains the key benefits for SIMUL8 users.
Read more